America é uma banda britânica de folk rock muito popular no início e meio dos anos 1970 e agora mais conhecida por seus sucessos como "A Horse With No Name" e "Sister Golden Hair." Embora eles não fossem muito aceitos pelos críticos, a banda teve excepcional sucesso comercial na venda de seus dois singles e álbuns.
Apesar de cantores consagrados como James Taylor e Rod Stewart fazerem parte da Warner Brothers Records o que mais vendeu discos nos anos 70 foi America.
Gerry Beckley, Dan Peek e Dewey Bunnel
eram três americanos muito jovens, que na época em que foram descobertos (por Jerry Lordan), em 1970, viviam em Londres. Seu som acústico, quieto, causou surpresa e fascínio.
O America teve dois grandes hits internacionais seguidos, 'A Horse With No Name' e 'I Need You', ambos tirados de America, seu primeiro álbum, de 1971.
A música do America, então, era uma versão refinada (não melhor, porém) do folkanglo-americano de Crosby, Stills & Nash. Beckley, Peek e Bunnel tocavam e cantavam imitando (talvez não intencionalmente) Neil Young.
Até meados dos anos 70, pelo menos, America foi um nome sólido, com álbuns acima da média e hits de médio impacto, como 'Tin Man' e 'Sister Golden Hair'.
No Final dos anos 90, o America, com a mesma formação, ainda estava ativo, vivendo de suas antigas glórias.
Gerry Beckley
(1970-presente) – vocal, teclados, guitarras, baixo, harmônica
Dewey Bunnell
(1970-presente) – vocal, guitarras
Dan Peek
(1970-1977) – vocal, guitarras, baixo, teclados, harmônica
(1972) Homecoming
06 Till the Sun Comes up Again
10 Saturn Nights
zShare
(1973) Hat Trick
01 Muskrat love
02 Wind Wave
03 She's gonna let you down
04 Rainbow song
05 Submarine ladies
06 It's life
07 Hat trick
08 Molten love
09 Green monkey
10 Willow tree lullaby
11 Goodbye


zShare

(1974) Holiday
01 Miniature
02 Tin Man
03 Another Day
04 Lonely People
05 Glad To See You
06 Mad Dog
07 Hollywood
08 Baby It's Up To You
09 You
10 Old Man Took
11 What Does It Matter
12 In The Country


zShare

(1975) Hearts
01 Daisy Jane
02 Half A Man
03 Midnight
04 Bell Tree
05 Old Virginia
06 People In The Valley
07 Company
08 Woman Tonight
09 The Story Of A Teenager
10 Sister Golden Hair
11 Tomorrow
12 Seasons


(1976) HideAway
01 Lovely Night
02 Amber Cascades
03 Don't Let It Get You Down
04 Can't You See
05 Watership Down
06 She's Beside You
07 Hideaway, Pt. 1
08 She's a Liar
09 Letter
10 Today's the Day
11 Jet Boy Blue
12 Who Loves You13 Hideaway, Pt. 2


(1977) Harbor
01 God Of The Sun
02 Slow Down
03 Don't Cry Baby
04 Now She's Gone
05 Political Poachers
06 Sarah
07 Sergeant Darkness
08 Are You There
09 These Brown Eyes
10 Monster
11 Hurricane
12 Down To The Water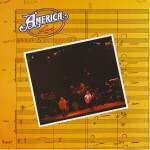 (1977) Live
01 Tin man
02 Muskrat love
03 I need you
04 Old man took
05 Daisy Jane
06 Company
07 Hollywood
08 Sergent darkness
09 Amber cascade
10 To each his own
11 Another try
12 Ventura Highway
13 Sister golden hair
14 Hourse with no name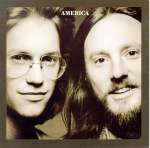 (1979) Silent Letter
01 Only Game in Town
02 All Around
03 Tall Treasures
04 1960
05 And Forever
06 Foolin'
07 All Night
08 No Fortune
09 All My Life
10 One Morning
11 High in the City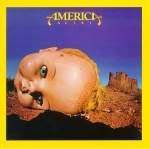 (1980) Alibi
01 Survival
02 Might be your love
03 Catch that train
04 You could've been the love
05 I don't belive in miracles
06 I do belive in you
07 Hangover
08 Right back to me
09 Coastline
10 Valentine
11 One in a million


(1982) View From The Ground
01 You Can Do Magic
02 Never Be Lonely
03 You Girl
04 Inspector Mills
05 Love on the Vine
06 Desperate Love
07 Right Before Your Eyes
08 Jody
09 Sometimes Lovers
10 Even the Score


(1998) - Human Nature
01 From a Moving Train
02 Wednesday Morning
03 Town and Country
04 Moment to Moment
05 Hidden Talent
06 Wheels Are Turning
07 World Alone
08 Overwhelming World Suite
09 Pages
10 Hot Town
11 Whispering
12 Oloololo